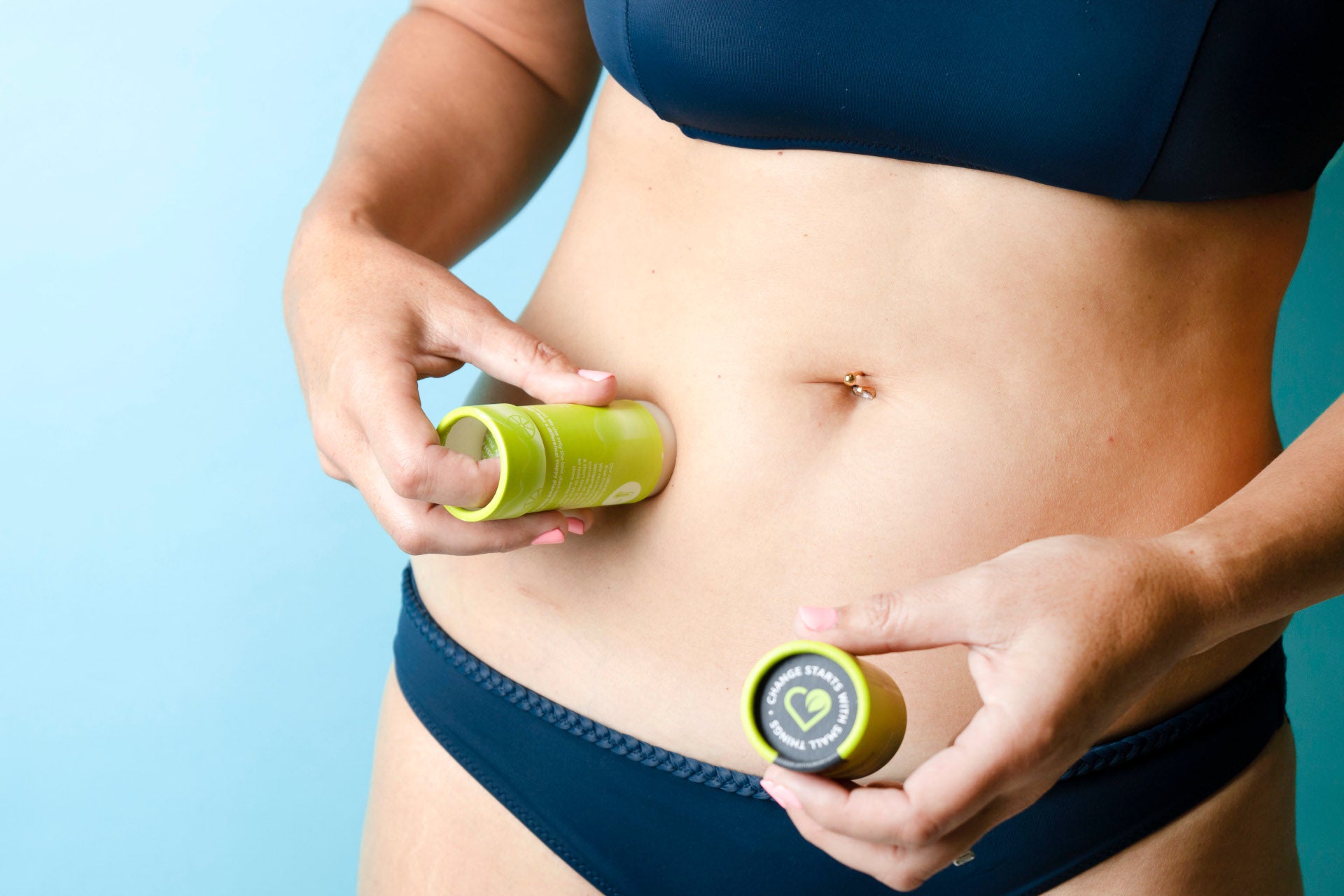 The easy way to Detox your bathroom shelf
How many chemicals do you apply to yourself before walking out the door in the morning? An EWG study claims the average American woman puts 168 chemicals on her body every morning. 
Why do we care about chemicals in personal care?
Because as well as carcinogens (cancer causing), neurotoxins (can alter or damage the nervous system), and skin irritants, a lot of mainstream personal care ingredients are endocrine disruptors. These hormone disruptors can change the balance of both your body and your mood. For example, if a woman's reproductive hormones are disrupted by the endocrine disruptors in many personal care products this can impact fertility, mood, and increased likelihood of certain cancers. Teenagers exposed to endocrine disruptors in personal care products, particularly certain phthalates, may show more behaviors characteristic of ADHD. Men's sperm count can be affected.
People - and their children - are brushing their teeth with toothpastes that can contain cocamidopropyl betaine, fluoride, Sodium Lauryl Sulphate (SLS), Propylene Glycol, artificial Sweeteners, Diethanolamine (DEA), parabens and triclosan (banned in the USA but not NZ or Australia). By being conscientious and taking care of their teeth they are being exposed to multiple potentially damaging chemicals.
Hairspray Poisoning is an actual thing, and occurs when someone breathes in hair spray or accidentally sprays it down their throat or into their eyes. Mainstream hair sprays and hair gels can contain a range of toxins including Carboxymethylcellulose, Denatured alcohol, Hydrofluorocarbon, Polyvinyl alcohol, Sulfates, Formaldehyde, Synthetic Fragrances, Propylene glycol, Phthalates, Coal Tars and Polyvinylpyrrolidone. Try saying that one out loud!
Our campaign for natural non-toxic skin care & personal care
We are totally passionate about creating clean, affordable alternatives to commercial personal care. We began with our Natural Deodorant range because this is a product used every day by most people, including teenagers. Now you can choose natural deodorants that are aluminum free, smell beautiful, and keep you smelling fresh daily.
Next up was our Natural Body Moisturiser collection - glide on nourishing moisturizer bars for use on your body for soft, healthy, moisture rich skin with a lingering scents of vanilla, pina colada, rose or lime and coconut.
Natural Lip Balm was an obvious addition. So much of lipstick and lip balms ends up slipping into womens mouths, as well as being on the sensitive skin of the lips. Selecting a lip balm free from any toxins is a great step towards cleaner living.
As mothers, we wanted a toxin free choice for oral care too, especially for our children. Our prebiotic fluoride-free tooth tablets are an alternative to toothpaste that contain nano-hydroxyapatite, a natural mineral used in Japan in place of fluoride for 40+ years, which is clinically proven to re-mineralise teeth and help reduce tooth sensitivity.
We had to add Hair Care for your locks, naturally. Our all natural hair styling clays and dry shampoos let you take care of your hair and look well groomed - without having a cloud of awful chemicals around your face and head.
What you can do to detox your bathroom - and your body!
Bonus - You're helping the world too
Our products are at least 70% organic - which means that YOU don't get herbicide and pesticide residues on your body, and the earth doesn't get sprayed with toxic chemicals just so you can look great.
Plus, our plastic-free paper based packaging is fully compostable at home, and of course we don't use any microplastics, so your beauty routine will not leave waste in the oceans or landfills.
That's what we call beauty care!